Senior Class Advisor: Randy Smith
826-8364

Welcome class of 2013!!!! your final year of high school# Please pay attention to the bulletin, this website and the Facebook group page for important information, especially running start students!!

SENIOR PACKET handed out April 12 at Class Meeting; documents - Senior Trip, Rules & Conduct & Parent Meeting Dates, Senior Parent Letter, Class Advisor Letter - with Graduation Expectations and Requirements ---You must read the info and if going on Senior Trip Parent/Guardian must attend one of the required meetings; May 10 at 6pm, May 13 at 6:00pm or May 15 at 7:00am
SENIORS: IMPORTANT INFO YOU SHOULD KNOW …
SENIOR GRADUATING CLASS PICTURE FOR NEWSPAPER

will be taken on Friday, April 26th at 2:30pm on the football field bleachers. Be sure to be here and on time so you don't miss out!
SENIORS! You MUST turn in slideshow photos BY MAY 1st to Chrystal Wakeham (cwakeham@omaksd.wednet.edu)

Any photos submitted after that date will not be put in the slideshow. Please make this a good slideshow not only for you but for your families too.

Senior Banquet Tickets ----Senior Banquet Tickets are now on sale each day in the Commons during lunch The banquet will be held at the Pascal Sherman Long House, Wednesday, May29, at 6 p.m.. Each family may purchase up to 5 tickets, which includespurchasing a ticket for the senior. Tickets are $10 each. Students may see Maria Hollsworth. If a family needs additional tickets, please let Maria Hollsworth know as she is making a list so that we may contact families once all of the seniors have had an opportunity to purchase banquet tickets.
Reminder to Senior Parents (& Seniors should help parents with this fun project) Please be working on your own photo poster board - collage of pictures of your senior - for you to put out on display at the Senior Banquet event and also to display in the foyer at high school for the graduation day. For more questions you may contact Senior Parent Committee members
Seniors - don't miss out...All Night After Graduation Party! This is a Drug and Alcohol free, safe and sober event sponsored by the Senior Parents ---Saturday, June 1st, 9:30 p.m. to 4 a.m. $10 each toattend. Party location is a surprise, bring a swimming suit and toweland plan to meet in the H.S. parking lot to catch the bus. There will bedoor prizes, food, games, swimming, basketball, gambling, video gaming, movies,henna tatoos, hanging out with your classmates, and large and small auctionitems including lap top computers, TVs, cameras, small refrigerators,microwaves, gift cards, something for everyone. Seniors may sign up and paytheir $10 party fee to Maria Hollsworth, who will be in the Commons duringlunch now through May 17.
SAVE THE DATE! Mark your calendars! Plan Ahead….
Senior Baccalaureate
is Tuesday, May 21, at 6:30 p.m., at the Omak Presbyterian Church.
SeniorClass Trip –
Wednesday, May 22 to Silverwood & Coeur D'Alene Resort dinnercruise
SeniorBanquet
– Wednesday, May 29 at the Long House at PSIS at 6pm
ASB Student Recognition Awards Assembly & Senior Class Tribute
– Thursday, May 30 from 1pm – 3pm in the HS Gym (Parents are welcome to attend your students final school assembly before graduation)
OHSGraduation Ceremony
- Saturday, June 1, 2013 at 1pm in the HS GYM
All Night - Safe & Sober After-Grad Party (sponsored by the parent committee) on Grad Night ----more details to be posted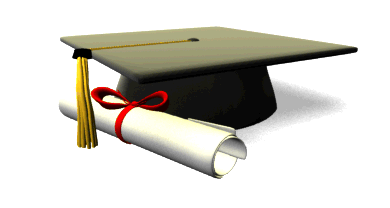 SAVE THE DATE!!
OMAK HIGH SCHOOL CLASS OF 2013
GRADUATION CEREMONY
SATURDAY, JUNE 1, 2013
AT 1:00 P.M.
IN THE HIGH SCHOOL GYM